Get Informed

Do you know how to check the air pressure in your tires?
Tire pressure is critical for safe driving and the health of your tires. Your vehicle will have a recommended PSI (Pound-force per square inch). This is the measurement used to asses the air pressure inside of your tire.
On your vehicle, it will be listed on the manufacturer's sticker inside the driver's side door. Like this:

It's a potential driving hazard to have underinflated tires on your vehicle and can also cause increased wear and reduced fuel economy, so be sure to check inflation often.
How To Test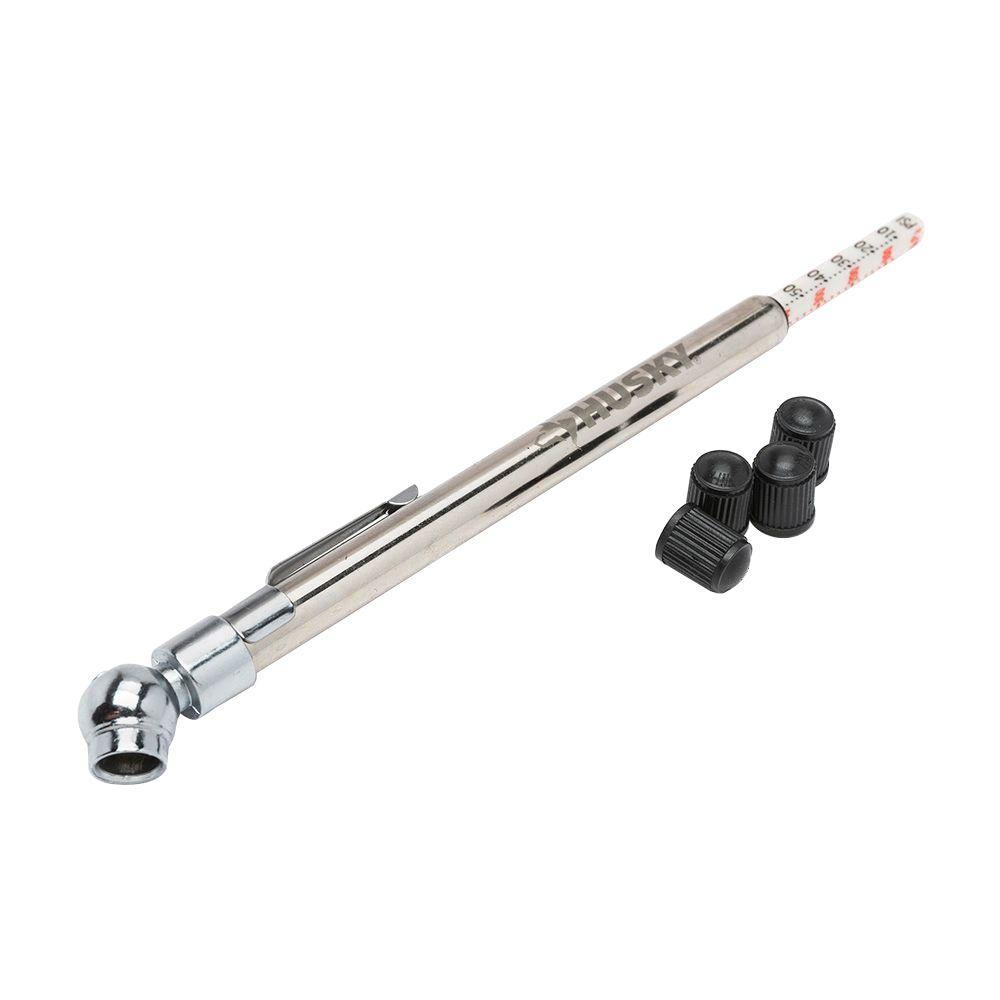 A tire pressure gauge is a device used to measure the PSI of your tires. Like the one above, you press the gauge onto the air valve of the tire, and it will display the current PSI.
Tire pressure should be checked every so often or when environments change. In cold weather, air pressure can change inside the tires, and cause the PSI to change with it.
By the time a tire appears visually deflated, you're far below the recommended PSI, so if you do notice visual deflation, be sure you check immediately.
Factors to Consider
For your car or truck, the manufacturer's recommendation should be used. If you have an ATV or recreational vehicle, you may want to consider the terrain you expect to encounter. For softer terrain such as gravel, mud, or soft snow you will want to reduce the tire's PSI by 2.5 to 3 PSI. This will allow the tire more traction. If you will be carrying a heavy load you may want to increase the PSI slightly to bear the extra weight, the max PSI should never be exceeded, it can be found on the sidewall of the tire.
Learn More About Tire Pressure
To reduce added wear on your tires, it is recommended that you schedule time once a month to check your tire's air pressure. A little monthly maintenance can save you money on fuel and prolong the life of your tires, isn't that worth it?